I developed WordSearch Rush for iOS (iPhone and iPad). The player is given a topic and must find words associated with that topic within a time limit.
WordSearch Rush performed very well on the App Store. A huge part of its success was because Apple featured WordSearch Rush on the App Store; it appeared on the front page of the UK App Store and under the "Hot Games" section in the US and worldwide. It reached #2 in the UK puzzle charts, second only to Scrabble.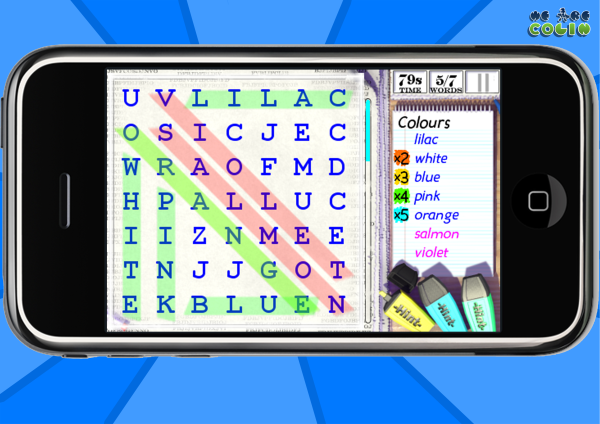 Due to the games success, we later introduced add-on packs for foreign languages. These could be purchased via In-App purchases.