An RTS I developed for the Xbox Live Indies Game Channel on Xbox 360. I worked on the games mechanics, a level editor, the level design and UI.
Cavemen VS Aliens is a game where the player's aim as the leader of the Cavemen is to capture the most territories from the Aliens.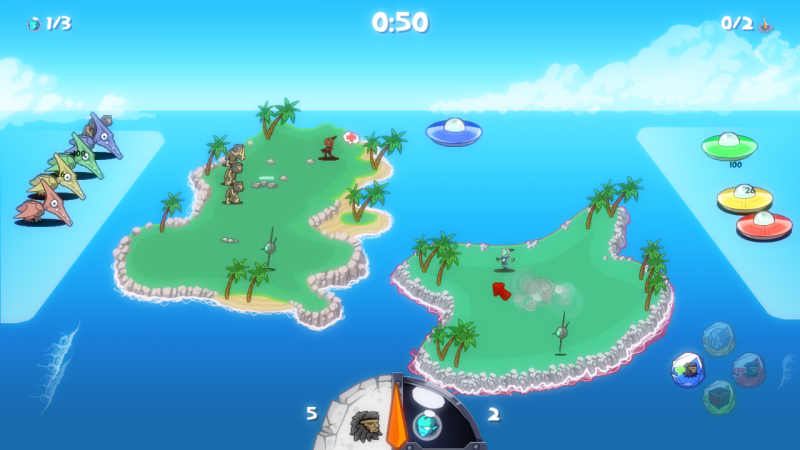 Each island represents a territory the player needs to take control of. Using the 4 pterodactyls the player can:
Send Cavemen on an island to battle
Provide Cavemen ammunition to fight against Aliens on the same territory
Provide health to Cavemen
Take Cavemen away from an island
The player wins if they capture all territories or defeat all Aliens.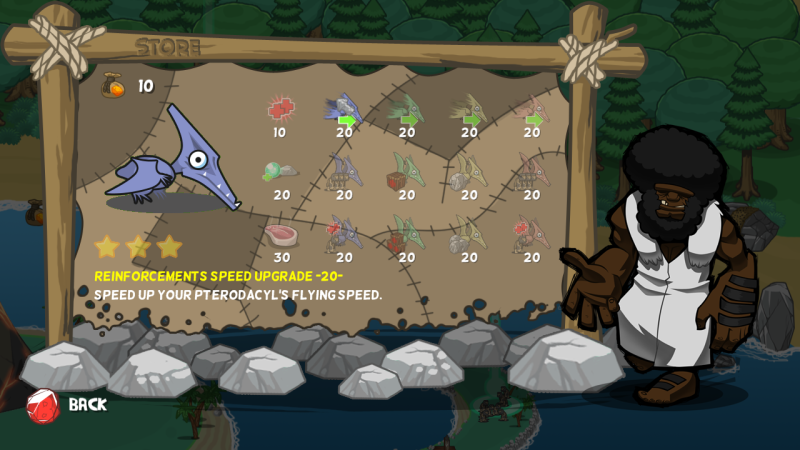 The game took around 5-6 months to complete. IGN also chose it to appear in their IGN picks channel; which features games they recommend players to purchase. Some of my favourite reviews were:
"F*** Alien vs. Predator, Cavemen vs. Aliens is where it's at!", DIYGamer
"Well I had not even played 1 indie game worth it's cash until Cavemen vs Aliens, The Gamer's Hub